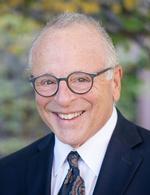 Alan W. Rosenak
Rosenak Family Mediation

Click here to email
Click for Full Website
Deer Creek Woods
7381 W. 133rd St., Suite 218
Overland Park, KS 66213
USA
913-593-5264
MEMBER OF:



Description of Practice
A Better way to Divorce: Collaborative Divorce
Not every divorce has to be a protracted and costly legal battle with lots of bad feelings. In many cases, divorce occurs when both parties agree on the terms. With our collaborative divorce method, we give couples the option to split peacefully, without a lengthy, stressful court saga. We provide caring, compassionate legal representation using collaborative methods to amicably resolve divorce cases. This process is not only beneficial for couples but ideal for families with children. If you're looking for a kinder way to go your separate ways, you've come to the right place.
The advantages over litigation are numerous:
1. The collaborative divorce process allows you to: all "win/win," based on your goals, interests, & needs vs. various positions.
2. Where there are children this process allows you to focus on what your child needs.
3. Collaborative divorce allows for better communication, healing, respect and dignity than the fault finding and name calling in litigation.
4. You control the process and outcome, not the Court.
5. Preserves and honors families vs. tearing them apart.
6. Collaborative divorce is often more cost-effective & efficient than traditional litigation.
7. The process is confidential & discrete.
8. Collaborative divorce allows for creative, problem solving solutions vs. "cookie cutter" solutions.
9. Collaborative divorce allows you to obtain a more meaningful solution, often at a 85 - 90% resolution rate.
Professional Background
Alan W. Rosenak, MA, JD has practiced family law and family mediation since 1986, when he started his career as an associate with J. Bradley Short & Associates. After spending 12 years as a partner with McAulay, Heyl, Kincaid and Rosenak, Alan was ready to strike out on his own and build the practice his clients have come to know and rely on.
Experience
Clients today are seeking solutions beyond litigation to resolve their legal disputes. These alternative processes — such as negotiation, mediation or the collaborative divorce method — emotionally protect children in the face of divorce, offer a greater sense of client control, and provide creative, cost-effective solutions. For over 33 years, family mediator and lawyer Alan Rosenak has utilized negotiation, mediation, and collaborative law skills to help his clients reach productive win-win solutions. As a firm believer in these more compassionate and effective methods, he is a member of both the Heartland Mediators Association, the International Academy of Collaborative Professionals and Board Member/Member of Collaborative Divorce Professionals of Kansas City.
Degrees
Born in Decatur, Illinois, Alan graduated from O'Fallon High School as an Illinois Presidential Scholar and served as Student Council President. After obtaining a Masters Degree, he went on to attend Washburn School of Law, where he received his Juris Doctor with Dean's Honors. During his time there, he also served as an Associate Editor of the Law Review while working as a Legal Clerk for the Kansas Supreme Court.
Approach
During our dispute process together, I seek to provide you with a supportive and respectful atmosphere that promotes communication, constructive, and creative solutions to your problem.
Fees
Fees are sliding scale and based upon your incomes: $150 to $250 an hour.
Areas of Practice
Adult Family
Divorce (all issues)
Divorce (parenting)
Family
Marital Mediation
Online Mediation
Prenuptial
Professional Services
Mediator
Online Arbitrator
Mediator-Arbitrator
Representational Lawyer
Mediating Lawyer
Arbitrator
Collaborative Professional
Online Mediator
This dispute resolution professional keeps professional liability insurance.