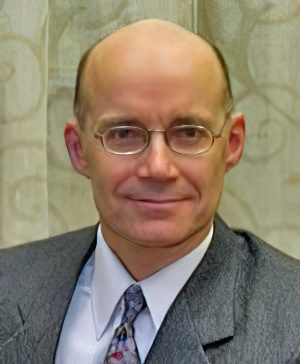 Stefan Otterson

Click here to email
Click for Full Website
425 G Street, Suite 714
Anchorage, AK 99501
USA
907-868-5050
Fax: 907-868-5060
MEMBER OF:

Description of Practice
Is a collaborative divorce right for you? Some couples may be able to resolve the many issues present in a divorce on their own or through mediation. If you chose one of those methods, you should consult with an attorney before to know your rights and alternatives, and afterward to review the product and to ensure that the court will accept it. Or you can engage an attorney trained in collaborative law, who will commit to put all his energy into working together to reach a fair and workable settlement. The Anchorage collaborative law practice group uses a team approach in which a neutral coach and possibly a child specialist and financial neutral work together with the attorneys. We wholeheartedly believe this is the best way to manage divorces where there are real differences between the separating spouses, or where the custody or financial issues are complex. You have all the support you need to get you through one of the most difficult times in your life. Times of crisis can break you or they can be transformative. If you want to do all you can to get divorced in a positive way, the collaborative process is a great way to do it. Stefan Otterson was originally trained as a mediator, and has been emphasizing collaborative practice since its inception in Alaska in 2008.
Professional Background
Stefan Otterson has lived and practiced law in Anchorage since 1988.
Stefan started out in private commercial legal practice, but joined the Attorney General's Office in 1990. There he was a child protection and juvenile delinquency prosecutor, and also represented the Divisions of Public Safety, Mental Health, and Medicaid. Since 2000 Stefan has practiced family law in courts all over Southcentral, Southwest and Northwest Alaska. Stefan has been a child advocate since 2000.
Experience
Stefan Otterson has been a mediator since 2001 and was trained in collaborative law in 2008. Since then he has handled numerous collaborative cases, all but one of which ended with a settlement (custody was settled but not property).
Degrees
Stefan lived and worked in Europe for three years before attending the University of Utah, graduating suma cum laude in 1984. He received both an MBA and Law Degree from the University of Utah schools of Business and Law in 1988.
Training
| | | |
| --- | --- | --- |
| Dates | Trainer(s) | Title |
| 2001 | CDR Associates, Boulder CO | The Mediation Process 40 hrs |
| 2002 | Bernie Mayer | Public Policy Conflict Resolution 21 hrs |
| 2005 | Bernie Mayer | Mediation Training 28 hrs |
| 2008 | Zena Zumeta | Divorce Mediation Training 24 hrs |
| 2008 | Sue Brunstig, Mariette Geldenhuys | Basic Collaborative Law Training |
| 2009 | Mariette Geldenhuys, | Advanced Collaborative Law Training |
| 2010 | Alaska Bar Assoc. | Appellate Mediation in Federal and State Courts |
| 2011 | AACP | Advanced Collaborative Law Training |
| 2012 | AACP | Advanced Collab. -Working With Allied Professionals |
| 2013 | AACP | Advanced Collaborative Training - Team Model |
| 2018 | AACP | Institute and Annual Forum |
| 2020 | AACP | Annual Forum |
Approach
I mediate generally in 3 way meetings with clients, and sometimes utilize other professionals when there are complex financial issues or questions regarding children's needs. The Alaska Collaborative Practice group uses a team model in which a neutral (usually with a counseling background) facilitates the process. This leaves the attorneys free to concentrate on their client's needs. A financial professional and a child specialist may also be part of the team where appropriate.
Fees
Litigation $300/hr Mediation and Collaborative $225/hr Paralegal support available at $100/hr
Areas of Practice
Adoption
Adult Family
Divorce (all issues)
Divorce (parenting)
Elder
Employment
Family
General
Restorative (Juvenile)
Professional Services
Mediator
Collaborative Professional
Online Mediator
Mediating Lawyer
This dispute resolution professional keeps professional liability insurance.