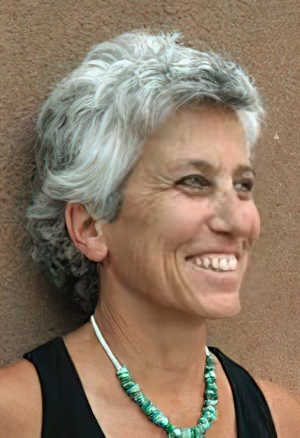 Stefanie Beninato

Click here to email
Click for Full Website
PO Box 1601
Santa Fe, NM 87504
USA
505-988-8022
MEMBER OF:



Description of Practice
Stefanie has had over ten years of facilitation and negotiation experience. She has worked at the federal, state and local level with governmental entities and private organizations. Some of those entities include the city of Santa Fe and the city of Albuquerque, the NM Legislature and Department of Health, Federal Emergency Management Agency (FEMA), the Sonoran Institute and New Mexico First. Her experience includes long term growth and other land use issues, environmental issues including water, health and education issues. She has designed and conducted interventions for governmental and private entities, including boards of directors and management officials. Stefanie has also helped the client formulate the content of facilitations, doing research on the issues and helping that client through the entire process including the facilitation and final report. Stefanie is also proficient in training professionals on such subjects Landlord Tenant Law Introduction to Alternative Dispute Resolution Basic Mediation Approaches to Conflict Management Choosing Your Response to Anger Team Building for Supervisors Feedback, Communication and Email Making Assumptions Solving Problems Providing Effective Feedback Stefanie has had dozens of cases and over approximately 100 hoursof training in this area.
Professional Background
I have a law degree and a doctorate in history. Although I am licensed in the state of NM, I practice only alternative dispute resolution methods and collaborative law. I have had over 400 hours of training of all sorts regarding substantive, ethical and methodological approaches/practices. My background allows me to understand that if people can't communicate, there will be strife, and I know that facilitation of all kinds is more humane and humanistic than the traditional legal process.
Experience
Over 550 mediation cases, dozens of faciliations and arbitrations. Experienced communication/managment and mediation coach and trainer; meeting mangement; personal communication and conflict coach. Mediations cases include workplace/EEOC; divorce/family; business and construction contracts; landlord-tenant; neigbors; community/boundaries/land and water. Faciliation includes environmental issues (sustainability, land and water issues), education and healthcare issues. Arbitrarion: consumer issues.
Approach
Solution oriented; creative; collaborative where possible; start from what is working; employ good listening skills and reflect back adequately so parties know they are being heard. Don't ignore emotions--recognize and explore them (latter when appropriate) rather than see them as barriers or obstacles.
Fees
Sliding scale for divorce and family See www.nmmediate for more info; Business/community $100/hr or $40/hr/party when more than 2 parties Government and nonprofit $60-75/hr
Other Information
Mediated by internet and by conference call as well as in person. Mediated cases in NM, AZ, CO, NY, CA, Great Britian, and LA
Areas of Practice
Business
Civil (general)
Commercial
Community
Construction
Contracts
Criminal
Cross Cultural
Divorce (all issues)
Divorce (parenting)
Education
EEOC
Employment
Engineering
Environmental
Family
General
Health Care
Insurance
Labor - Management
Land Use
Landlord - Tenant
Legal Malpractice
LGBTQ
Native American
Organizational
Personal Injury
Professional Fees
Public Policy
Real Estate
Securities
Technology
Victim - Offender
Workplace
Professional Services
Mediator
Custody Evaluator
Communication Skills Trainer
Systems Designer
Fact-Finder
Mediator-Arbitrator
Mediation Consultant
Mediation Trainer
Representational Lawyer
Staff Developer
Conflict Coach
Mediating Lawyer
Arbitrator
Collaborative Professional
Facilitator
Online Mediator
Online Arbitrator
Parenting Coordinator
Ombud
References